Buy now and pay later (BNPL) start-up, Scalapay, today announced that it has raised $155 million in equity funding as part of its Series A investment round – "the largest round ever raised in Europe" according to Finextra. The latest funding round brings the total amount raised by the firm to $203M in the two years since its launch.
It's already been a big week for BNPL — Revolut announced it was dipping its feet into the instalment payment space, while Japanese BNPL solution Paidy was bought by PayPal yesterday for a cool $2.7bn.
Scalapay is a new payments solution firm in Southern Europe that offers customers an interest free BNPL service. Founded in 2019, the company currently serves Italy, France, Germany, Spain, Portugal, Finland, Belgium, Netherlands, and Austria – and is partnered with over 3,000 merchants.
The company currently operates in continental Europe, with a focus on financing the luxury fashion sector. But the Italian BNPL fintech is now eyeing expansion into the competitive UK market, according to sifted.eu.
Scalapay is also looking at jet setting into the travel sector. This has already proven a hot new area of attack, with London-based startup Fly Now Pay Later, which procured a £10m Series A earlier this year.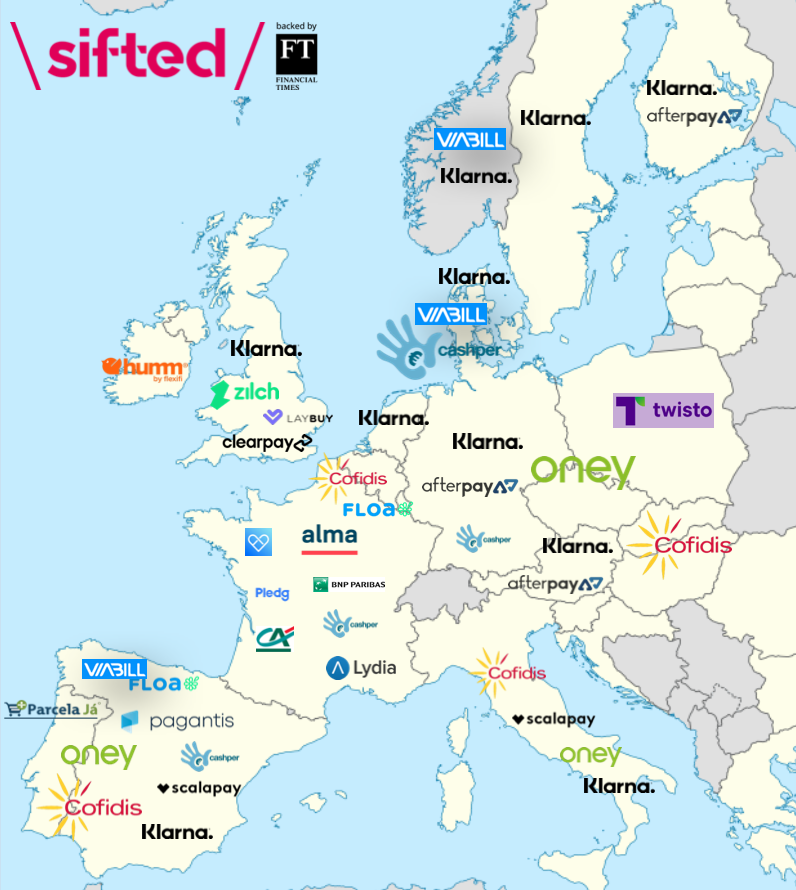 Europe's BNPL ecosystem. Consolidation is already hotting up, with Twisto recently being bought